What we do
UConn Hartford's Advocacy & Community Engagement team works collaboratively to support student success and community goals as part of the university's mission of educational excellence. Our office is an access point for enhancing our university values of social justice advocacy, community engagement, equity, diversity, inclusion, and antiracist practice. We actualize our values through four approaches: sharing institutional resources; convening conversations around social responsibility; supporting community partners; and cultivating student leadership and activism. Advocating for a just community requires that we be proximate and responsive to the unfavorable conditions of our shared reality, to engage together, and to re-imagine and co-create a more just future for everyone.
Land Acknowledgment
We would like to begin by acknowledging that the land on which we gather is the territory of the Mohegan, Mashantucket Pequot, Eastern Pequot, Schaghticoke, Golden Hill Paugussett, Nipmuc, and Lenape Peoples, who have stewarded this land throughout the generations. We thank them for their strength and resilience in protecting this land, and aspire to uphold our responsibilities according to their example.
Dinner: Mortensen Scholars x Capital City Crew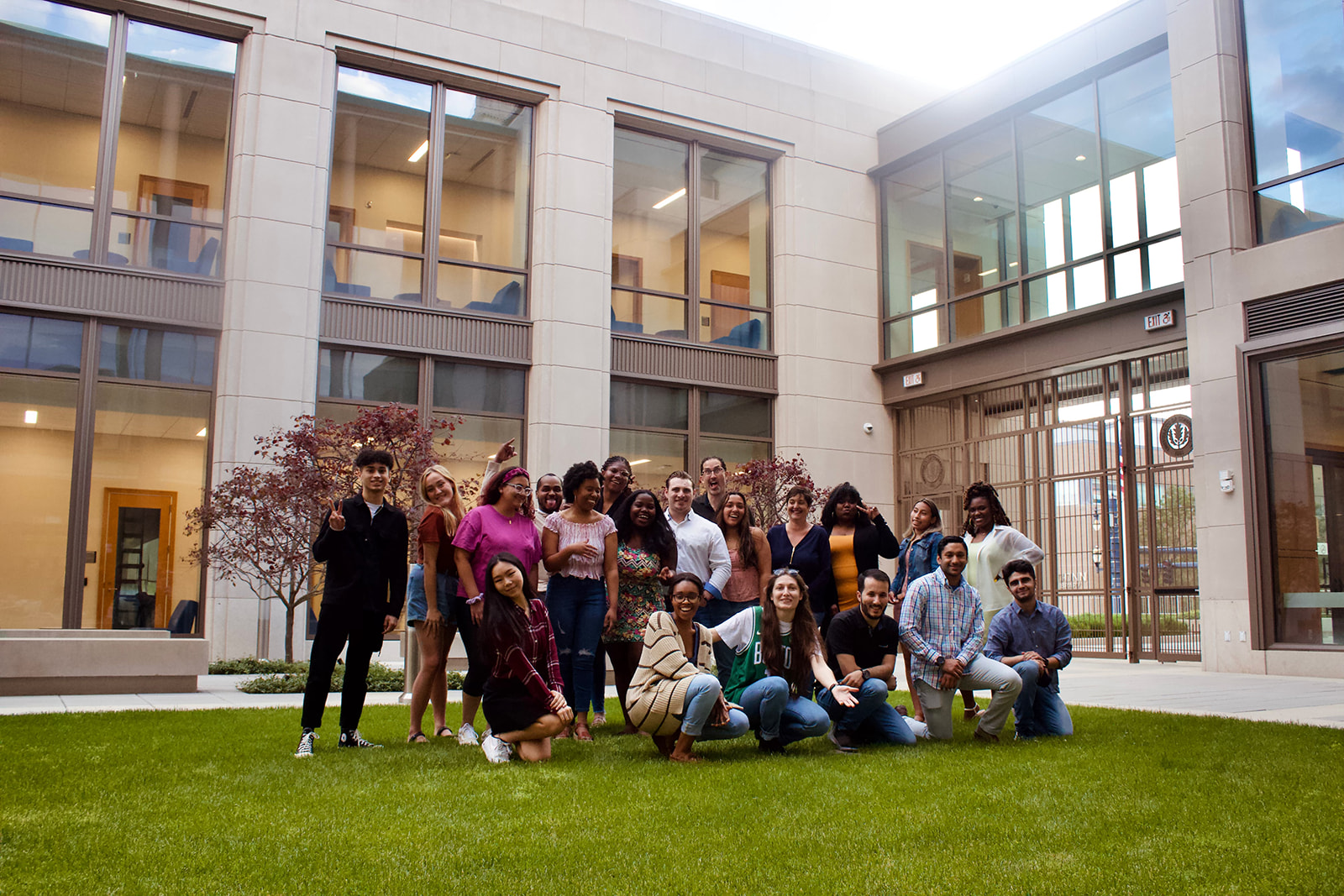 The Director's Office hosted a dinner with the Mortensen Scholars and the Capital City Crew, student groups who are particularly dedicated to social justice, community collaboration, and Hartford.