On April 8th, 2022, five members of the UConn Hartford Undergraduate Student Government (USG) partnered with Habitat for Humanity of North Central Connecticut (Habitat) to help build a new construction home in Hartford's North End that will welcome a mother and her young child by the month's end. With hammers, power drills, and paintbrushes in hand, the USG helped to build "more than a house" as they worked together to support our community and help those in need.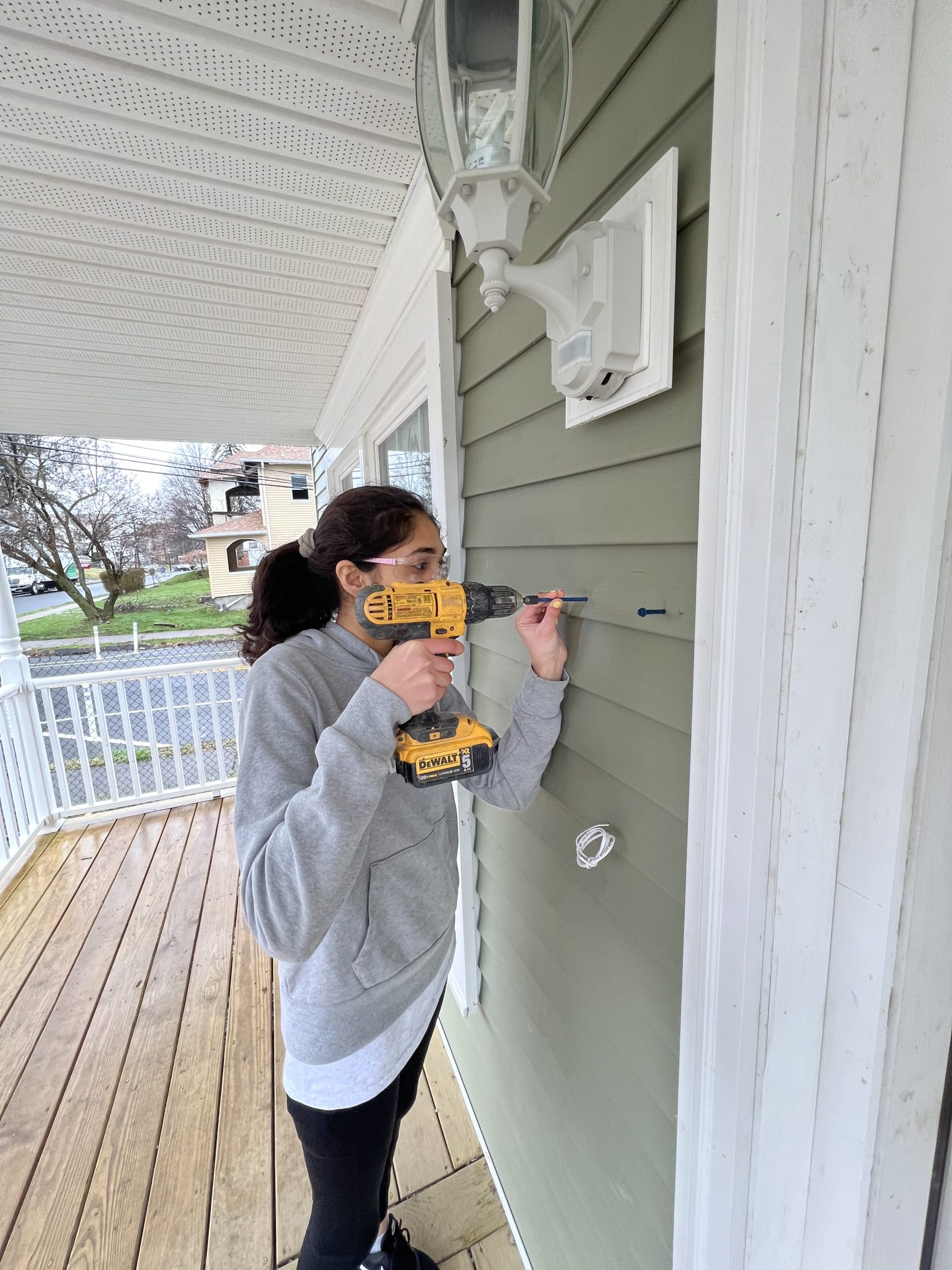 The mission of the UConn Hartford USG is to enrich the lives of the undergraduate student body through advocacy and programming on campus and in the broader community of Hartford. "By taking these goals beyond the walls of our own campus, we were able to experience the lessons that we are learning in class. One day in the future, our actions in USG will  reflect on a much wider audience. It was incredibly eye-opening to see how much we can accomplish if we keep doing what we do, with the energy and happiness we do it with," said Suena Veshi, sophomore, who is studying finance.
The students painted doors, baseboards, and window molding, installed window blinds, mounted a mailbox, cut plumbing holes for the bathroom vanities, and more. "We got to explore new skills, learn and observe how professional do their jobs, and discover our strengths and acknowledge our weaknesses. I realized that everything looks easier on HGTV," said Diya Makadia, sophomore, who is studying management information systems. Echoing a similar sentiment was Karishma Rentia, senior who is studying political science, "Taking part in such a process helped me feel connected to the community around me. Helping others is one of the most important ways to learn about our surroundings, our friends, and ourselves."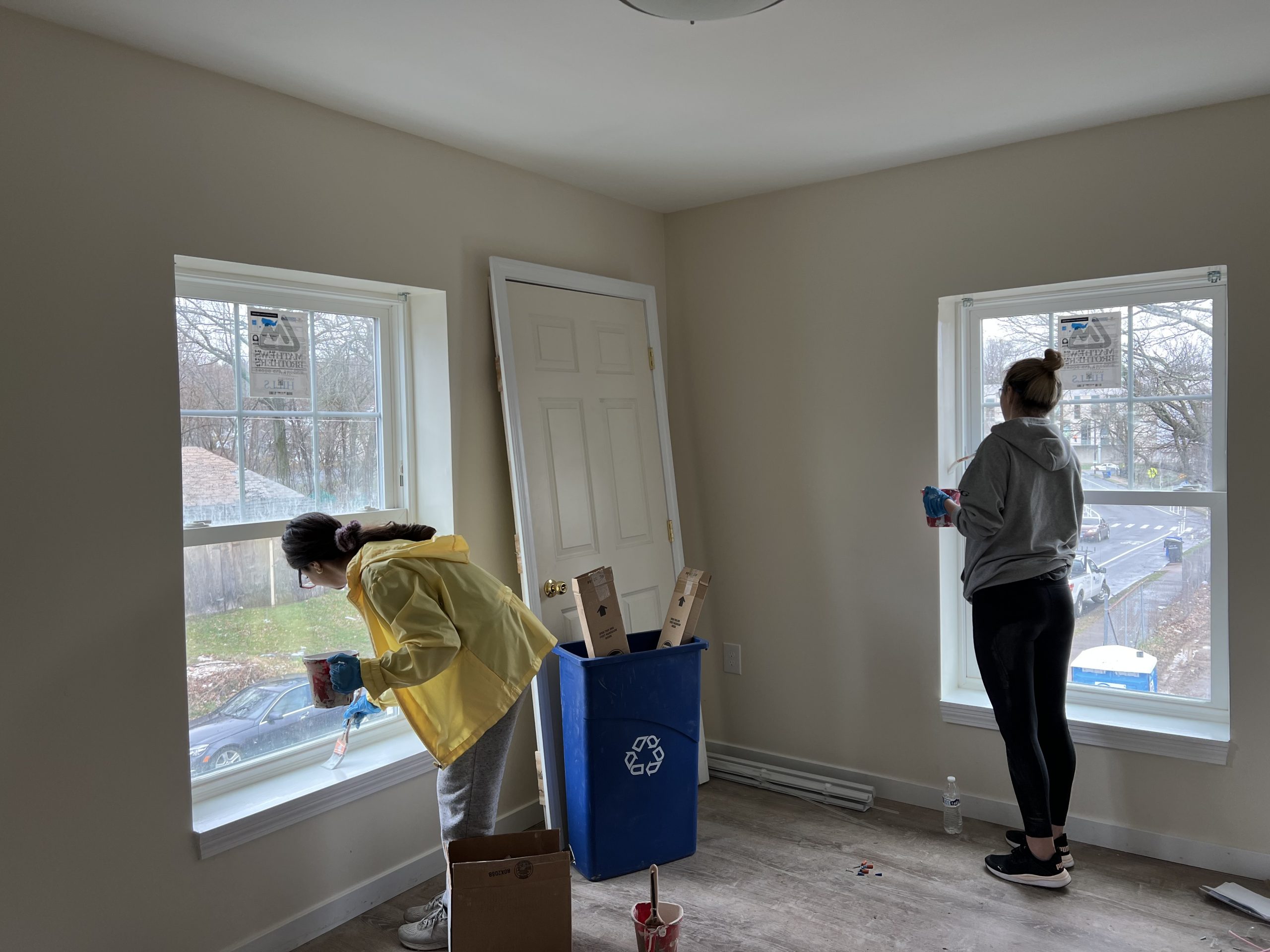 Cultivating student leadership and activism is one of many ways of enhancing UConn Hartford's values of social justice and antiracism. In practice, those values were on full display while working with Habitat. "One of the goals I had when I first became president was getting USG and our campus more involved in the Hartford community, and impacting the lives of our neighbors. I always say the UConn Hartford campus is more than just a campus, we are part of the bigger Hartford family, and this work we did really put that into perspective and action," said Andy Lanza, freshman, who is studying history.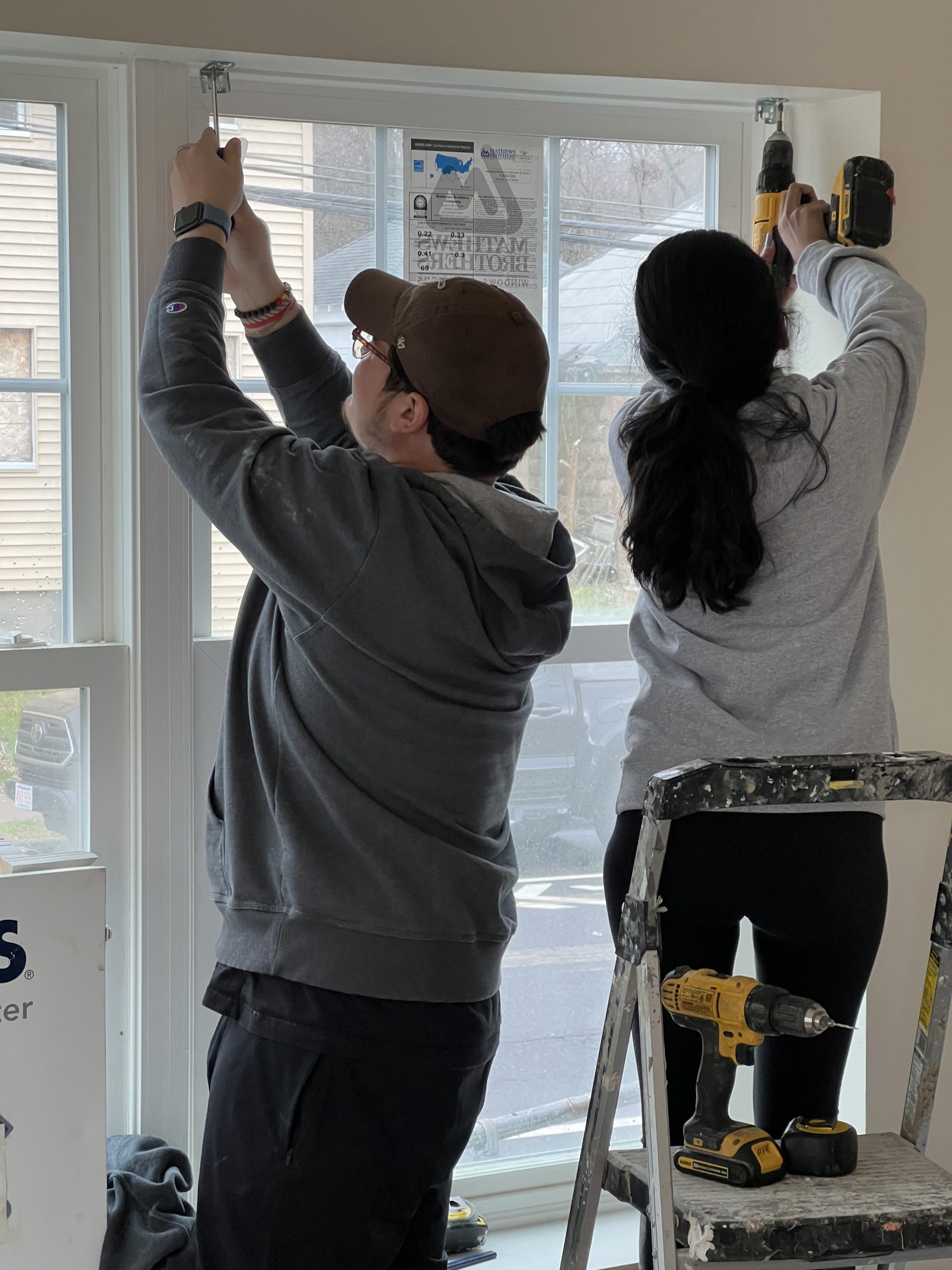 At UConn Hartford, we understand that advocating for a just community requires that we be proximate and responsive to the unfavorable conditions of our shared reality, to engage together, and to re-imagine and co-create a more just future for everyone. 
Habitat partners with people in Hartford and Tolland Counties to help families build or improve a place they can call home. Habitat homeowners help build their own homes alongside volunteers, learn financial literacy skills, and pay an affordable mortgage. With the community's support, Habitat homeowners achieve the strength, stability and independence they need to build a better life for themselves and for their families.